Cataract surgery is often associated with minimal discomfort that lasts only a few days. This might make it all too tempting to resume your previous level of exercise. It is critical to wait at least one week before engaging in vigorous activities, such as carrying large objects or exercising.
Keep your head above your body and avoid lifting anything more than 5 to 10 pounds. For at least a couple of weeks, avoid swimming and hot tubs.
Typically, your eye doctor will schedule a follow-up visit within a week of the cataract treatment. This is an excellent opportunity to discuss resuming routine activities. It is critical to follow all recovery instructions and suggestions given by your doctor.
Activity Resumption
After cataract surgery, you may be able to resume mild exercise within a few days to a week. Within a day or two following cataract surgery, light walking, stretching, and activities that do not require lowering your head to your body, bending at the waist, hard lifting, or high intensity are typically okay.
You may still need to ease back into activities for a few weeks. For best recovery time, strenuous lifting and swimming may need to be delayed for at least a month following surgery. If your doctor allows, you should be able to resume most types of strenuous activity within a few weeks following cataract surgery.
After cataract surgery, your eyes will require at least two months to recuperate fully. Your physician may suggest a particular regimen for reintroducing exercise into your lifestyle.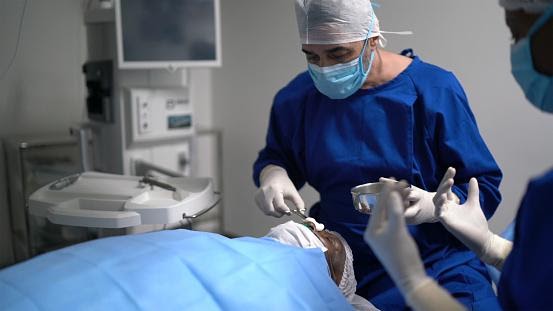 Why Should You Wait?
Cataract surgery is a very safe and common surgical technique with a high percentage of success. You will have the highest chance of success if you adhere strictly to your recovery and follow-up plan. As with any medical operation, you must give time for your eyes and body to recover and take precautions to avoid infection. Visit http://drnleonemdpc.com/things-you-shouldnt-dare-to-do-after-a-cataract-surgery/ to read about things you shouldn't dare to do after cataract surgery.
There are numerous compelling reasons to delay exercising following cataract surgery.
For the first several days, your vision will be fuzzy. This increases the likelihood of being harmed, colliding with something, misjudging distance, and dropping items. You will need to use caution and move slowly for the first several days following surgery. Additionally, you will be unable to drive during the first few days.
Avoid rinsing your eyes with dust or debris following cataract surgery to reduce the risk of infection. Additionally, your physician may request that you wear an eye cover for the first day or two following surgery to keep the surgical site clean and protected. Exercise has the potential to stir up dirt and dust. This increases the likelihood that something may enter the eye and cause infection before the incision has a chance to heal completely.
Bending down, lifting objects, and straining can result in an increase in pressure in the head and eyes, which can result in post-operative problems. Allowing your body and eyes to recover properly following cataract surgery reduces the chance of unfavorable responses such as retinal detachment, fluid accumulation in the eye, corneal edema, increased eye pressure, or lens displacement. It is best to avoid them until your eyes are mostly recovered. It may be prudent to delay swimming or exposure to these bodies of water for a few weeks to a month to reduce your risk of illness.
According to the American Optometric Association (AOA), complications following cataract surgery are uncommon, although infection, hemorrhage, inflammation, edema, and probable visual impairment are all conceivable.
Allowing your eyes and body adequate time to recover, attending follow-up appointments, and listening to your eye doctor on when you may resume normal levels of activity and exercise will help decrease the risk of a bad reaction or problem.
Abstain from vigorous activities
If you want to recuperate after cataract surgery as quickly as possible, you must avoid heavy activity. What is tough for one individual may not be so for another, correct? To be as safe as possible, limit yourself to light cardiovascular workouts such as walking or elliptical training.
Treadmill jogging
The good news is that you can participate in these activities throughout your first week of rehabilitation. After the first week, you can begin incorporating more rigorous workouts, provided that your eye doctor has approved you.
Swimming should be avoided for at least a month following cataract surgery.
Little you will be able to resume most of your usual routine while you recuperate after cataract surgery, one thing you will need to avoid for a while longer is water. If you like swimming, you should refrain from doing so for at least a month following cataract surgery.
This covers all bodies of water, such as the ocean, rivers, streams, and lakes, as well as hot tubs and swimming pools! Bacteria flourish in natural bodies of water. If germs enter your eye while it is healing, they may create an infection, as your eye is more susceptible than usual following a treatment such as a cataract surgery. You'll want to avoid hot tubs and pools due to the chlorine, which not only burns but also has the potential to inflict major harm to your eye while it heals.
Your eye doctor will advise you when it is safe to return to the pool and swim again!
What if both of my eyes develop cataracts?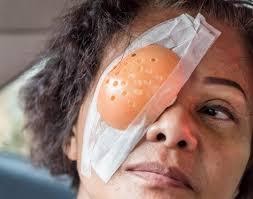 If you have cataracts in both eyes, the procedure is quite identical to what has been detailed previously. The only distinction is that you will need to adhere to your eye surgeon's recuperation instructions twice.
While you may believe it makes sense to have both cataracts removed concurrently, this is not the safest course of action. If both were removed simultaneously, it would be nearly hard to see.
Rather than that, when patients have cataracts in both eyes, the cataract causing the most visual loss is often removed first. The majority of cataract surgeons will wait around two months between removing the first and second cataracts. This is to guarantee that you have adequate time to recuperate between surgeries and that you already have one eye with normal vision.