As of today, LASIK Eye surgery remains one of the safest medical procedures anyone can undertake for their body. It can also change one's life for the better because it brings a permanent solution. The procedure involves reshaping the eye's cornea to influence the refraction of the light that falls on it. LASIK eye surgery deals with eye problems such as hyperopia, myopia, and astigmatism.
By the way, hyperopia is the condition known as farsightedness, where the patient can only see distant objects. In myopia, also known as myopia, the patients can only see near objects. As for astigmatism, the patient experiences a blurry vision of things at all distances. But when you undergo the eye surgery lasik, you can be free from any inconvenience due to blurry vision with the hassle of wearing glasses or contact lenses. That is true freedom.
Related: 4 Vital Solutions to Anxiety before your LASIK Eye Surgery
The fact that we talk about LASIK this way does not remove the questions people may have. So, it is customary to have still questions or concerns about the process, preparation, and results. That is why we are here to remove any doubts or demystify some of the false beliefs you may true. We will not just confront and disprove them using scientific and experiential facts.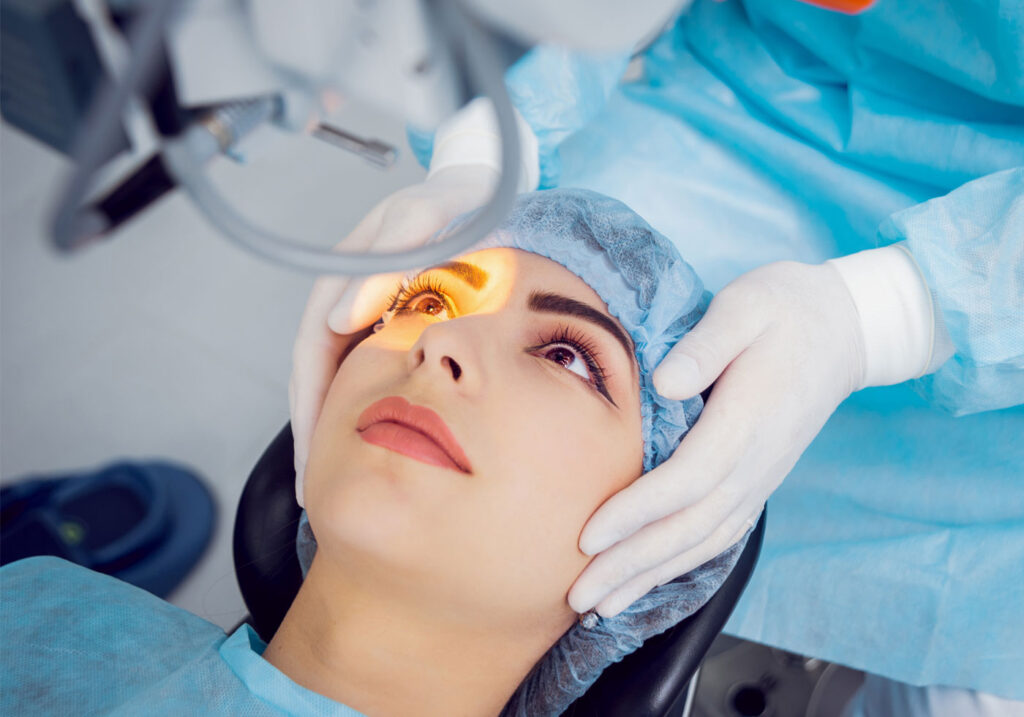 5 Myths about the LASIK Procedure
Myth 1: LASIK Eye Surgery is very painful
It is funny how people have come to believe this myth over time. But the sincere person who has undergone the process can only talk about a few discomforts here and there, which are simply average. When the body requires a medical procedure, we must respect that it is not a natural process and may bring some little discomfort. Again, before any design can be approved, it must effectively reduce any pain patients may experience. It is also true of LASIK.
Therefore, the straight answer is that when undergoing LASIK eye surgery, the worst you may experience is slight discomfort due to the subtle pressure applied to the eyes during the surgery. But the procedure is entirely painless, and many patients have reported minimal discomfort during the surgery. 
At the same time, the process requires that some drops o numbing drug be applied to your eyes to limit any discomfort. In addition to the numbing drops, you may also be given some mild sedatives to avoid disturbance during the procedure. Ativan is used to calm your nerves. LASIK eye surgery is a rapid procedure that can be completed in under 10 minutes. The actual laser process only lasts for about a minute for each eye.
Myth 2: Not suitable for most people
Another myth people have about LASIK eye surgery is that they assume it is not suitable for everyone. This statement believes that the person in question may not be eligible for LASIK eye surgery. Some of the common factors include age or state of health. But any patient between 18 and 65 is generally suitable as a candidate for LASIK eye surgery. Even if you fall outside this range, you may consider alternative procedures to LASIK. In addition, it is possible to be ineligible for LASIK eye surgery due to other factors.
Myth 3: Unknown long-term effects
This myth is entirely false because the technology behind LASIK eye surgery has existed for several decades. As a result, it goes through many changes until the one we have now, which is the best. Also, it has been one of the most popular medical procedures since its first application in the 1990s. It also comes with very low proven risks to give the best results.
Many research studies have shown that LASIK has a shallow risk. For instance, a report indicates that there is less than a 0.01 chance that you will contract the bacterial infection by using contact lenses. Meanwhile, the risk of inflammation after undergoing LASIK eye surgery is 1 in every 1500 cases. Comparing the two statistics, we can conclude that patients who use contact lenses are 500 times more likely to breed an infection than those who take on LASIK eye surgery.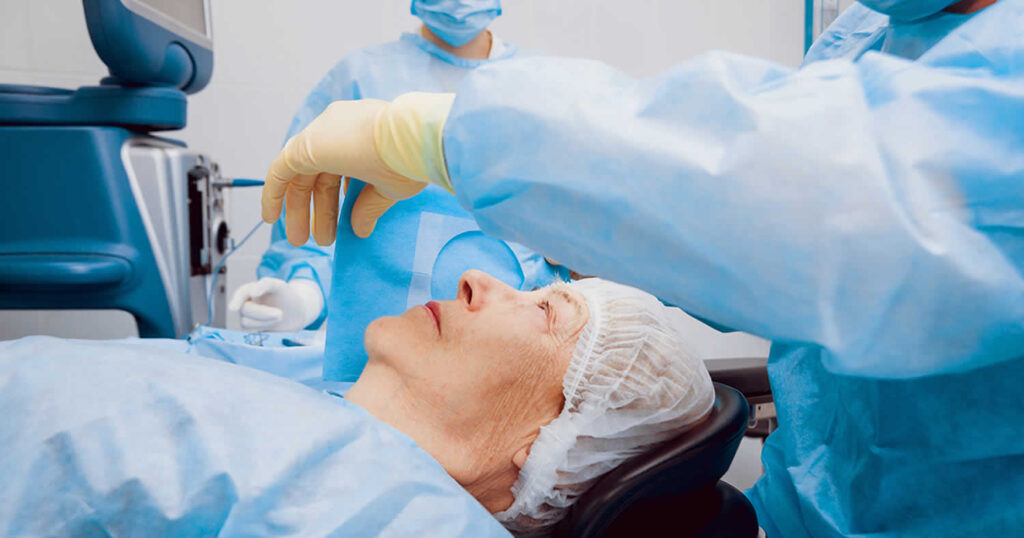 Myth 4: LASIK eye surgery can cause blindness
There is nearly zero chance that a patient who undergoes LASIK eye surgery with us will go blind. We have never had such a report in our years of operation. In addition, the rate at which anyone who undergoes LASIK with use will get an infection is far lesser than the expected rate. This result also shows that we are professionals at what we do. Moreover, we thoroughly examine the patient's condition before starting the procedure to remove any associated risk.
Myth 5: LASIK is expensive
When you think of LASIK eye surgery in terms of the value you get in the long run, you will agree it is a worthy investment. The vision correction through the use of laser technology ensures a permanent solution to whatever your eye defect is. At the same time, when you estimate the cost of alternatives, including eyeglasses and contact lenses, you will see that LASIK eye surgery saves you much money.
Furthermore, it can also eliminate or reduce a patient's dependency on eyeglasses and contact lenses. After a successful LASIK eye surgery, you will spend less on sunglasses, contact refills, and lenses. Before you even start the LASIK procedure, you can estimate the cost discrepancy on the possible amount of money you can save. A good vision isn't a luxury but a basic necessity of life, and we do our best to make it happen.
Conclusion
Other myths about the LASIK eye procedure are untrue, such as believing the recovery process is slow or painful. Another one is that the results of LASIK do not last. These myths are not true, and the experiences of past patients with LASIK eye surgery already debunk these myths. Today, LASIK eye surgery is the surest and most effective procedure in correcting different eye defects for the rest of one's life.